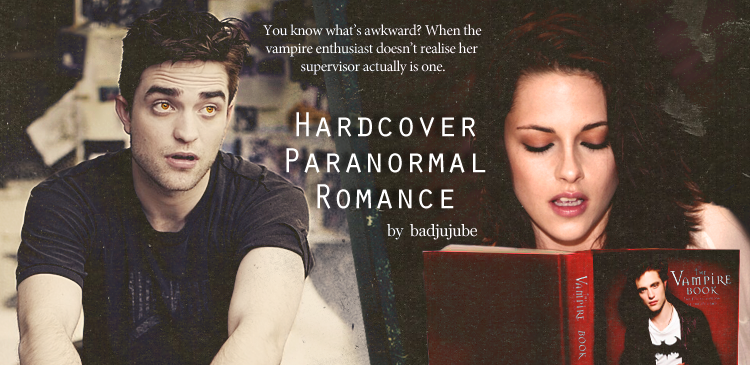 Title : Hardcover Paranormal Romance
Author : badjujube
Rated : M
Chapters : 18
Status : Complete
Pairing : E/B
Summary:
Edward has an issue with Bella Swan that can't be found in the employee handbook. AU, goofy.
Review:
This fic is kinda silly and funny, for a vamp fic. Edward, a vampire, is Bella's co-worker. Apparently he has issues with her. Everyday he makes Bella's days in work like hell. Bella hates Edward. She pours her heart through her twitter account.
Okay, so Edward is stiff and weird and mean to Bella. Bella is easy and have no idea what Edward is but she really loves vampire. Point for Edward? No. Bella is picky in men's fashion and details like that and Edward is far away from her liking. So he has to work hard to make her his.
Hilarious :D
Link :
http://www.fanfiction.net/s/7824101/1/Hardcover-Paranormal-Romance