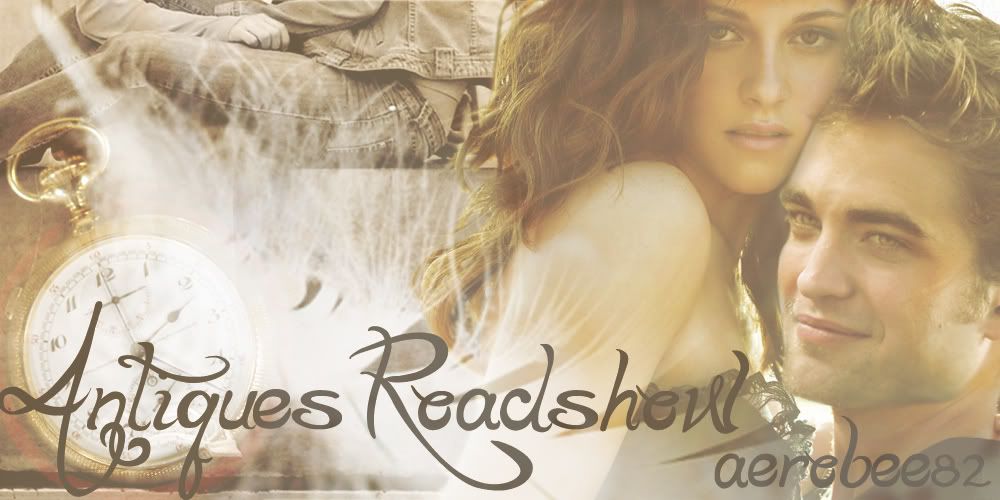 Title : Antiques Roadshow
Author : aerobee82
Rated : M
Chapter : 20
Status : Complete
Pairing : E/B
Summary :
I took an antique in for appraisal, only to find a much rarer treasure. I met Bella Swan on Antiques Roadshow, and PBS would never want for funds again.
Review :
This is a fluffy vamp-fic. Edward is a vampire meet his human mate, Bella, in an antique appraisal show. With mind-reading ability, Edward makes his moves smooth and fortunately Bella feels the same way to Edward. Do not want to waste anymore time, Edward finally open up to Bella and tells her what he really is.
Very drama and fluffy. Cute, i like it so much. Eventhough the ending is too general in my opinion, the story itself can cover it with cuteness and happiness. No blood, no scary vampire, even Aro is friendly :D I like the interaction in Cullen family, so fun. Easy read fic and well written.
Link :
http://www.fanfiction.net/s/6967854/1/Antiques-Roadshow